Engaged/Married
Engagement Date:Monday, April 23 2018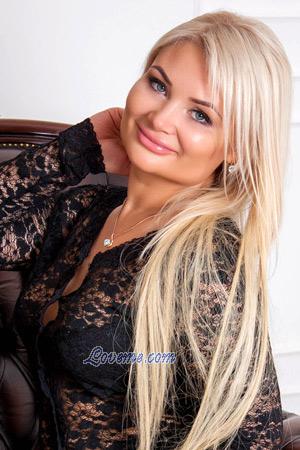 176885
Inna
Ukraine
City: Melitopol
Age: 38
Birth Date: 11/20/1979
Weight: 123lb, 56kg
Height: 5'4", 163cm
Measurements: 0-0-0
Measurements cm:
Eye Color: Blue
Hair Color: Blonde
Marital Status: Divorced
Children: 2
Religion: Christian (Orthodox)
Smoker: N
Drinker: N
Education: University
Company:
Job Title:
Sports: Fitness
Hobbies: Sports


Self Description: I am a talented woman having a lot of merits and virtues. My education is very good. I have good manners and know how to behave in any social encounter. You will be proud of me. I have always liked to learn new things and continue my education every day. With years passing by my youthfulness and beauty will fade. But my intelligence, my female wisdom will save and protect my family and me from disappointments and regrets. And your generous heart will help me to remain a lovely, well-groomed and devoted partner. You will always be close to me in joys and troubles on our life journey.

Comments: He wants to travel the world with me and enjoy life together, he is ready to share his life and interests with me and is looking for a lifelong partner. He loves to spoil and pamper his woman, surprise her with the big things and the little things! He is a smart, financially-secured gentleman who is knowledgeable in various areas of life. He can provide for the family and for everything necessary for life. He is responsible man. Please, only serious interest expressed in a nice letter.
AFA News and Updates
For those of you interested in a tour that is "off the beaten track" check out the upcoming tour this April 11th to Dnipro and Zaporozhey This is the first time we have ever done a tour to these two cites together and the only time we will be visiting either of these cities this year!
Now when you add more than $50.00 at a time to your account you will instantly earn a credit of up to 10 percent of whatever amount you added, plus up to a $100.00 credit towards a full Singles Tour each time you add funds!
AFA Tour Seminars - We Want to Meet You in Person! Multiple new destinations from Pheonix AZ to Orlando Fl. Valuable seminar only tour discounts, meet international dating experts, past successful tour clients, and much more! RSVP Today!