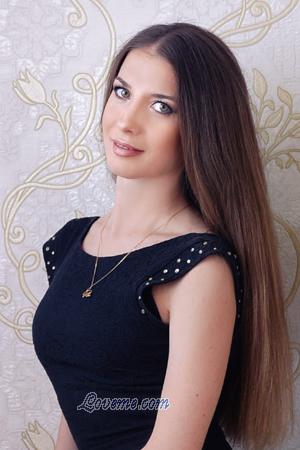 ID: 172077
Ilona
Ukraine
City:
Kharkov
Age:
35
Zodiac:
Libra
,
Dog
Weight:
99lb, 45kg
Height:
5'4", 163cm
Eye Color:
Green
Hair Color:
Brown
Marital Status:
Single
Children:
None
Religion:
Christian (Orthodox)
Smoker:
No
Drinker:
No
Education:
University
Company:
Private
Job Title:
Accountant
Sports:
Fitness
Hobbies:
Painting, dancing
English:
fair
Languages:
Russian (native),Ukrainian (good)
Self Description: This is my natural character, being very observant, affectionate, loving, reliable, easy-going and down-to-earth. I am gentle, stable and caring girl. I am positive and relaxed, like not only to give, but also take the love and devotion of my man. I can speak with open words. A couple must speak about all; discuss all, 50-50 in normal life. I can be diplomatic, I'm smart and intelligent. I can give free time, as far as sometimes all people need to think alone. Sometimes I'm cheeky, sometimes I'm weak. I am - very creative and imaginative, and also adventurous. The main thing for me is family and children. I love everything that brings me positive and smile! A good comedy movie and my favorite friends can easily make me happy. I adore sea and dream to live near it, to smell and watch the mysterious movement. Are you ready for a serious relationship? When could you come to me?
Comments: I have registered on this site and I believe that it's an interesting place to meet with my true love. I am looking for a friend, a lover, a partner and traveling companion. I really don't want to waste the time. I am too busy to do that. So no, I don't play games or hide anything at all. What I'm missing now is a man I can connect with physically, mentally and spiritually and I'm not willing to settle for less than what I want. I want a loving and attentive man with whom I will share my life and find peace. Understanding, harmony and trust are important ... important than anything else in the partnership. I hope we can be together soon to share love, happiness, travel, stories, laughter and a lot of hugs, kisses and a lot more. I will leave it to your imagination to what we can teach each other. Although we are both lonely but I hope one day soon we can be together and finish with this loneliness. To build a relationship two people should be open and truthful. It cannot happen if two people do not meet face to face … and then see the relationship grow.